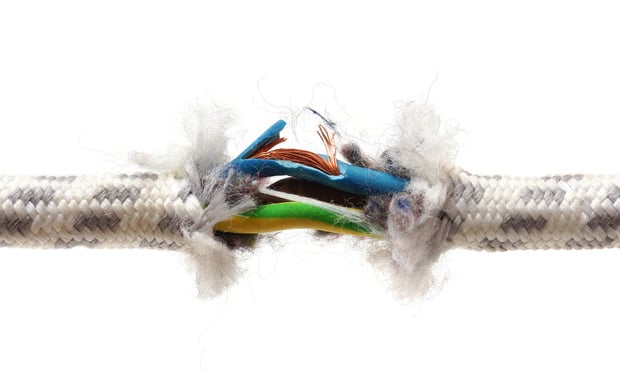 Are wires and cables part of an electrical system?
Every claim is different and some insurance policies can be difficult to interpret for unique situations. Interpretation of FC&S expert coverage, the recognized authority on insurance coverage interpretation and analysis for the P&C industry, makes it easy to find credible answers to your complex coverage questions. Analysis presented by our FC&S experts.
Editor's Note: Sometimes a loss involves more than one form of hedging and we often see it in large business losses. For example, a large fire that destroys a vessel will likely involve both a commercial property form and an equipment breakage policy, and possibly an inland marine form as well.
Determining which property should be covered in what form is not always easy for experts to understand, especially when a loss affects the building's heating, cooling and electrical systems and all their components and connections.
Question: The insured condo building is covered for equipment breakdown form EB 00 20 01 13. There was an electrical event which damaged the building's electrical systems. In addition to the direct damage to the distribution equipment, part of the wiring in the building was also damaged. The policy identifies what is "covered equipment" and what is not. The policy states that what is not included in item (10) is "felt, wire, screen, die." . . non-electric cable. . . or any other part or tool subject to periodic replacement. My question is, does this exclude the coverage of damaged wiring in the building?
This particular section (10) appears to relate only to parts and tools that are subject to periodic replacement. Moreover, since this provision also specifically includes "non-electric cables", does this mean that "electric cables" are covered? Many larger electrical "wires" are called "cables". In view of the above, is the intention of this language to exclude all wiring in a building, or just cables that are in a "room or tool" and subject to periodic replacement? It would seem counterintuitive that the policy covers the electrical equipment that operates a building, but excludes the wire that connects the various electrical equipment. Please give me your opinion.
On a related topic. The ordinance and the law coverage in that same policy appear to cover the wire, if it needs to be replaced because of the code. Please let me know if you are okay with it.
– Michigan Subscriber
Reply: Since the electrical cable (wire) is connected to the electrical system used for the transmission or use of energy, this would be covered equipment. The fact that large electrical wires are called "cables" does not affect the coverage for them; there are probably several wires in the cables.
To go deeper the answer to questions and answers on this week's cover and a universe of other insurance coverage topics, please connect to your Interpretation of FC&S expert coverage Account.
Related: